Need motivation? Look no further! These inspiration teacher quotes may be just the thing to remember exactly why you got into teaching in the first place. Read on for quick tidbits of love, support, and inspiration by and from teachers.
Psst…check out our list of favorite classroom quotes, too!
1. Every. day.
Yes, you. 
2. It's an art. 
And we're building artists. 
3. That's what it's all about. 
What could be more important?
4. What could be more important?
Hearts so full. 
5. Be deeply rooted. 
And ground yourself in love. 
6. Line, please!
Wait, where was I?
7. If only!
We're talking Oprah rich.
8. Sounds simple enough. 
But some days you'd be surprised. 
9. Work that magic, girl! (or dude!)
A little kindness goes a long way. 
10. Born to inspire.
And to never give up. 
11. Sparkle on.
And throw it around like confetti. 
12. Keep this in your pocket.
And reference it often. 
13. It takes just one.
Be the one. 
14. It's a good sign. 
Our hopes inspire our worries. 
15. Real love in real life. 
Teaching is not for the weak of heart. 
16. It starts on the inside.
And for some, it starts early in life. 
17. Setting my intention. 
Unshakeable!
18. Questions are fuel for growth.
And education helps you find your own answers. 
19. Be kind every day.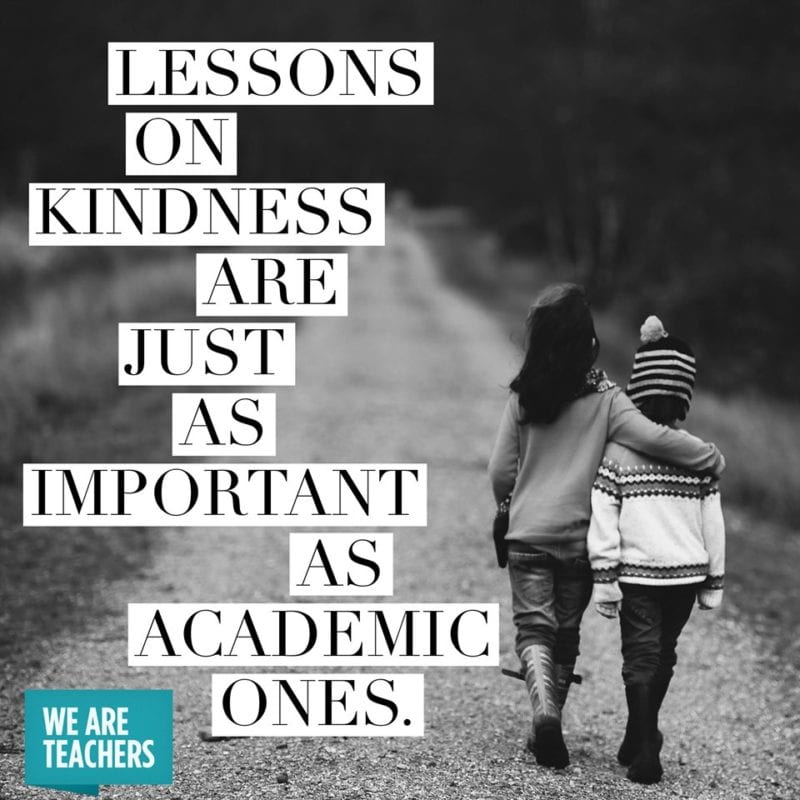 They'll remember that longer than anything. 
20. Say it. Believe it. 
Every day. 
21. Your attitude's up to you.
You're in control. 
22. Pencil humor.
Very punny!
23. Love is important.
In fact it can make all the difference. 
24. One step at a time. 
You'll get there. 
25. It's worth it.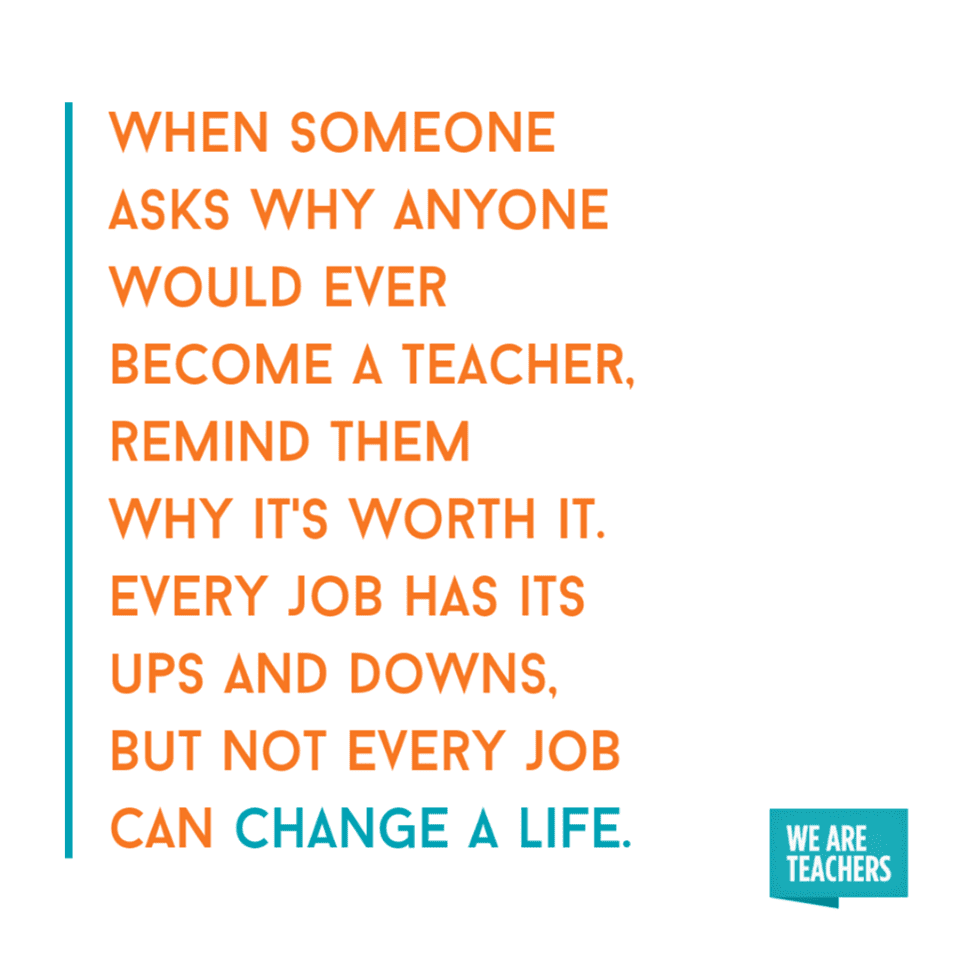 Even with all the ups and downs. 
26. You matter. 
And you matter daily,
27. Yeah, it takes an element of bad-assery. 
Be brave. 
28. Love this.  
We all need nurturing to grow. 
29. Our society has evolved. 
Make sure your teaching practice does too. 
30. Our influence is vast. 
Make it worth remembering. 
31. Not just sometimes.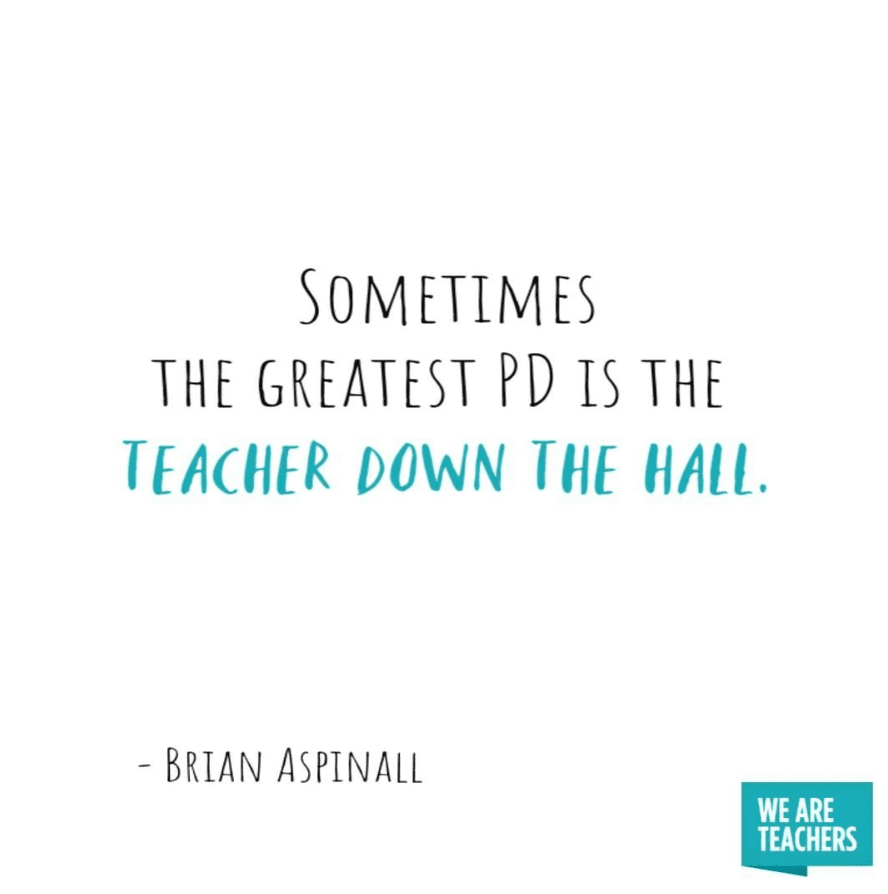 Who's yours?
32. Follow your bliss.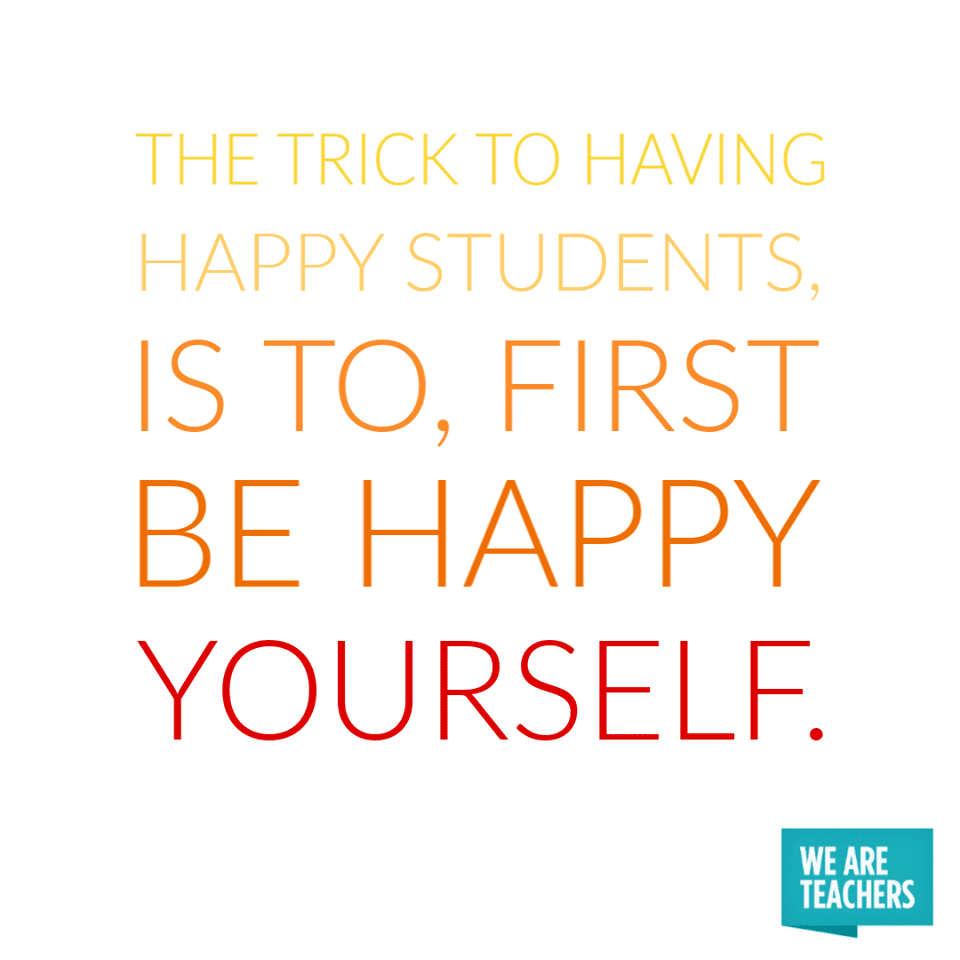 And pass it on. 
33. Self care is non-negotiable. 
Put on your own oxygen mask first. 
34. Ancient truth. 
Aristotle nailed it. 
35. You are awesome! 
And you've got this!
36. Hang with the positive peeps!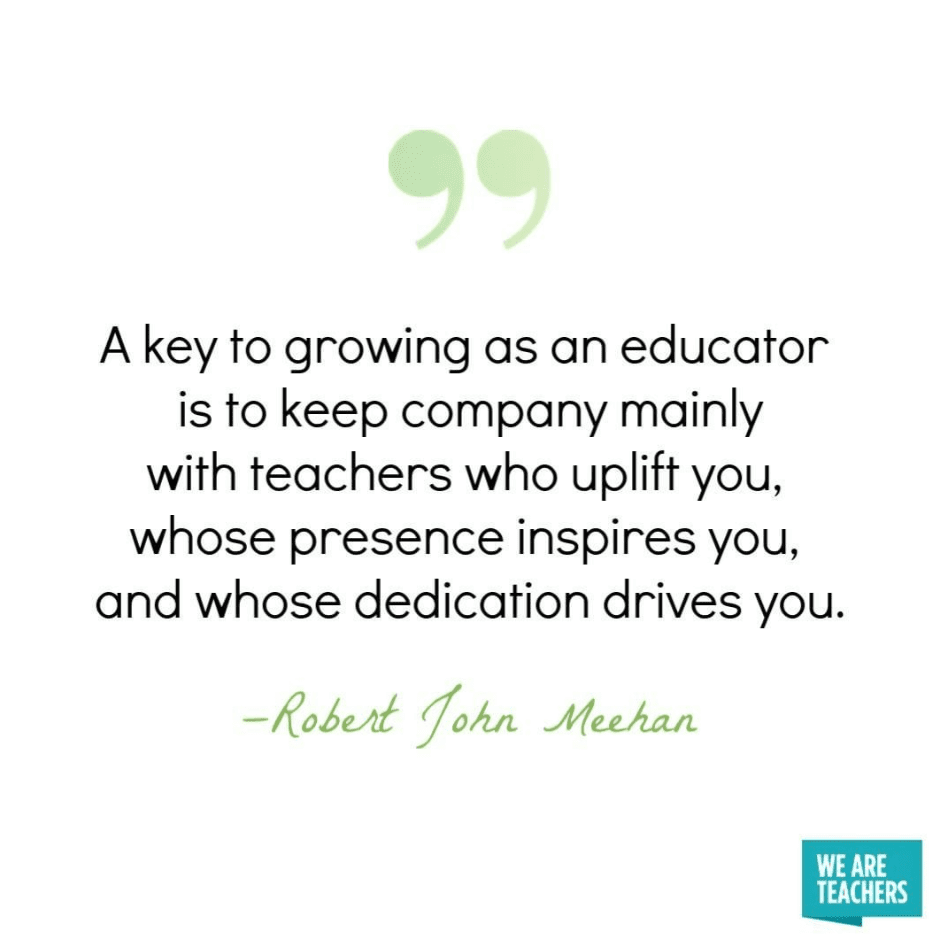 And be one yourself. 
37.  Be that teacher, every day.
Radiate hope. 
38. Embrace your inner superhero. 
Teachers make the best ones. 
39. Teachers are boss. 
That's how we do. 
40. Every day. 
Be mindful. 
41. A little simile …
To keep it positive.
42. Let your light shine brightly. 
And watch it spread. 
43. Truth. 
So many ways. 
44. Do what you love. 
And love what you do. 
45. Be that person.
Especially when no one else is. 
46. Not everything is taught.
Some of it is instinct. 
47. Lead by example. 
Walk the talk. 
48. Finding joy.
Every day.
49. Be that somebody. 
A little kindness goes a long way. 
50. Positivity gets much better results. 
Criticism shuts people down. 
51. Plant some beautiful seeds. 
And nurture them. 
52. Teachers are some of the biggest-hearted people I know.  
It's what little people need. 
53. The perfect recipe. 
The dream. 
54. To your students you are a hero. 
Don't forget it. 
55. Teach them what counts. 
And they'll go far. 
What inspirational teacher quotes strengthen and inspire you? Come share in our WeAreTeachers HELPLINE group on Facebook. 
And if you like inspirational quotes, you'll love these 5 Free Posters to Celebrate Teaching.